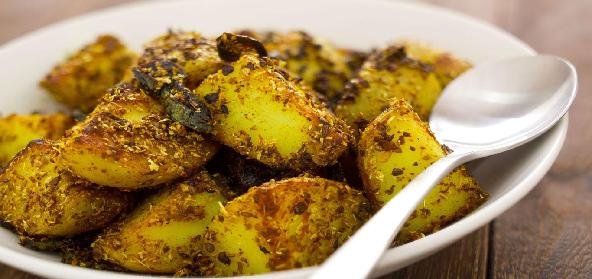 Ingredients:
• 1/2 kg – arvi
• 50g – Ginger
• 1 pod – Garlic
• 8 – Green chillies
• Lemon size ball – Tamarind
• Mustard Seeds for seasoning
Method:
Wash arvi and boil for 10 minutes, peel off the skin and let it dry for a minute.
Cut ginger, garlic and green chillies and add tamarind and grind them into a nice paste.
Marinate the boiled and peeled arvi with the paste and set aside for 15 minutes.
In a tava put three tbsps of refined sunflower oil and season the mustard in it.
Add the marinated arvi and cook on slow fire till they become crispy on the outer and soft inside.
Serve with typical south Indian vegetarian thali meal with rice and sambar/ rasam/ vathakulambu.
Recipe courtesy of Vasanthakumar B