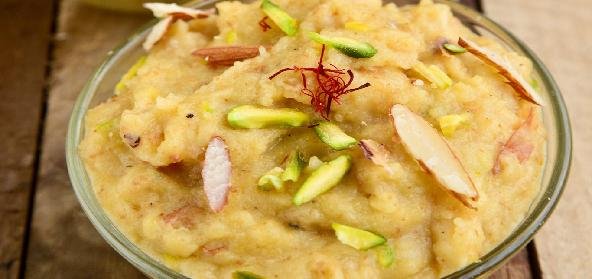 Ingredients:
• Ash gourd – 1 kg
• Ghee – 1/2 cup
• Cardamom powder – 1/2 tsp
• Sugar as required.
Method:
Peel and grate the ash gourd. Squeeze out the liquid (reserve the liquid).
Measure the gourd. For every cup of gourd, take 1/2 cup sugar and keep aside.
Add the squeezed liquid to the gourd and cook till most of the liquid has evaporated.
Add sugar and ghee.
Cook stirring till the halva forms a thick lump.
Add cardamom powder and mix well.