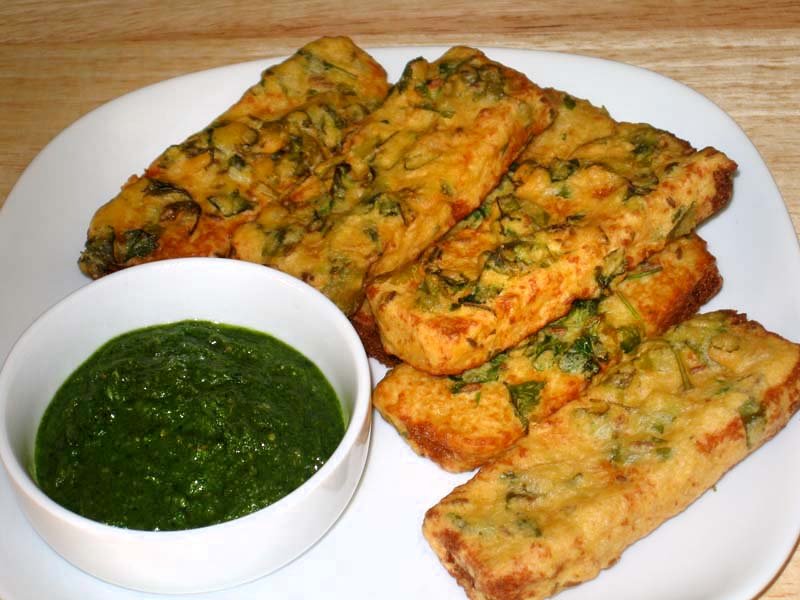 Break Pakora is all Time delicious and preferable Indian snacks in breakfast. Bread Pakora loved by all age groups. It takes less time to prepare and cook. Green chutney gives additional taste to bread pakora.
Ingredients:
– 1 medium loaf bread
– 1 teacup curds (preferably sour curds)
– 1 teacup gram flour (besan)
– 4 green chillies
– 2 tablespoons chopped coriander
– 4 chopped green chillies
– Half teaspoon chilli powder
– Half teaspoon asafetida (hing)
– Salt to taste
– Oil for deep frying
For Green Chutney
– 1 small bowl coriander leaves
– 1/4 cup mint leaves
– 1/4 teaspoon grated ginger
– 1 medium finely sliced onion
– 1 green chili
– Salt to taste
How To Cook?
To Make Pakora
1. Remove the top crust of the loaf.
2. Take a deep bowl and crumble the loaf into very small pieces.
3. Now, add the curds and a little water to soak the bread pieces. Leave for at least 2 hours.
4. Add the coriander, green chilies, chili powder, gram flour (besan), asafetida (hing) and salt.
5. Now heat the oil in a kadhai and drop a spoonful of the mixture into hot oil and deep fry it until it becomes golden brown in color.
To Make Chutney
– Mix all the Ingredients, add some amount of water and grind it well until it becomes a paste.
Extra Tips
– Serve hot with green chutney.
Preparation Time: 15 Minutes
Cooking Time: 15 Minutes
Servings: 10 Persons