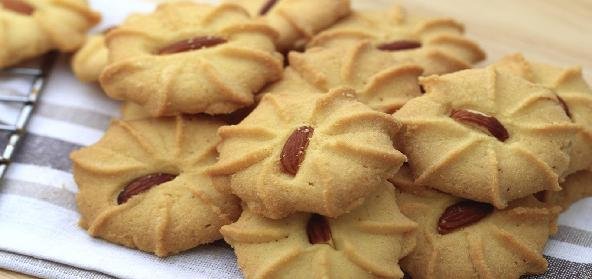 Ingredients:
• 300 g – Butter
• 250 g – Sugar
• 2 – Eggs, beaten
• 300 g – Flour/maida
• 1/2 tsp – Baking powder
Method:
Melt the butter slowly in a pan until it turns light brown.
Remove from heat and leave the butter to cool slightly.
Mix in the sugar and the beaten eggs.
Sift together the flour and baking powder and stir into the other ingredients in the pan.
Grease two baking trays and place tsp of the batter on each, leaving enough space between them to allow the mixture to spread during baking.
Bake in a moderate oven for about 15 to 20 minutes till golden brown.
Recipe courtesy of Bridget White