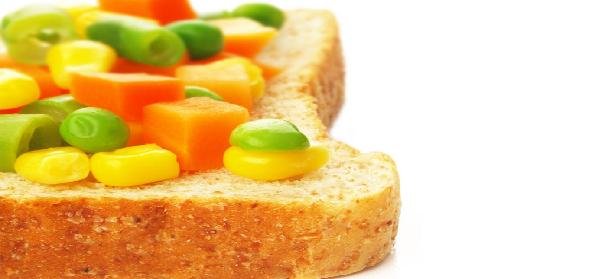 Ingredients:
• 6 slices bread
• 1 cup peas
• 1 Corn
• 1 Capsicum
• 1 Onion
• 1 Tomato
• 1 tsp oil
• Butter as required
• Salt to taste
Method:
Take the corn and peas in a pressure cooker and steam it.
Heat some oil and fry the onion till it turns golden brown.
Add capsicum to it.
When the steamed corn and pea mix is ready, put it in the pan along with the cut tomato.
Take a slice of bread and spread the cooked ingredients on it.
Cover it with the other slice of bread.
Grill in a pan or toast in a sandwich maker. Serve with tomato sauce.
Recipe courtesy of Meenkshy Ramakrishnan