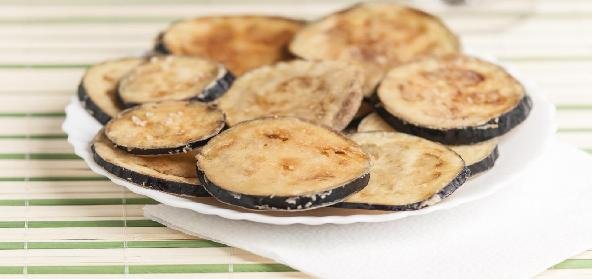 Ingredients:
• Brinjal-3 Big size
• Onions- 2 medium size
• Green chilles-3-4
• Tomato-1
• Galic-3-4 pcs.
• Coriander powder-1 tsp
• Aamchur powder-1/2 tsp(optional)
• Hing – 1 pinch(optional)
• Dhaniya- 1-2 strands
• Oil for frying- 3 tbsp
• Salt as per taste
Method:
Cut the baigan into small slices
Chop the onion tomatoes and green chillies
In a kadai /frying pan add oil and fry the onions and tomatoes and garlic cloves till the time onions appear slightly brown in colour.
Add the sliced baigan and deep fry them until the baigan is cooked.
In between add coriander powder,salt & amchur powder.
Do not add water.
Garnish with dhaniya patta and green chillies.
Recipe courtesy of Sify Bawarchi