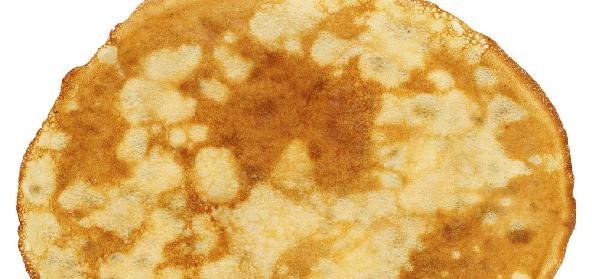 Ingredients:
• 1 cup – Moong Dal
• 2 tsp – Raw Rice
• 1 Onion (finely chopped)
• 1 Ginger (small piece)
• 4-5 – Green chillies
• For tempering (optional):
• 1/2 tsp – Mustard Seeds
• 1 tsp – Cumin seeds
• Seasoning: Salt according to taste
• For toppings:
• 1 Onion (finely chopped)
• Garnish: Chopped chilly & coriander
• Accompaniments: Ginger chutney
• Coconut chutney
Method:
Preparations:
Soak the moong dal and rice in water for 6-7 hours. Grind the two along with the ginger, garlic, onion and salt to a fine paste. Make sure you remove the water it was soaking in and add extremely low amount of water back to be able to grind the rice.
Temper the ingredients and add it to the batter if you'd like, this step is not mandatory though.
Heat a tawa and pour a ladle of the batter on the hot tawa or pan.
With the back side of the ladle, spread it around in a circular fashion just like how you'd spread a dosa.
While it is cooking on one side, sprinkle some onion on the top and press so it sticks to the upper wet side of the pesarattu. Drizzle oil on the sides of the pesarattu to make it easy to flip.
When the edge becomes crisp, you can flip the pesarattu and cook the other side too.
Serve hot with accompaniments of your choice. Drizzle ghee on the pesarattu and try it with ghongura pachadi or pickle or simply spread it over the crepe in a small quantity. A sure twist of taste to the pesarattu!
Recipe courtesy of Sify Bawarchi