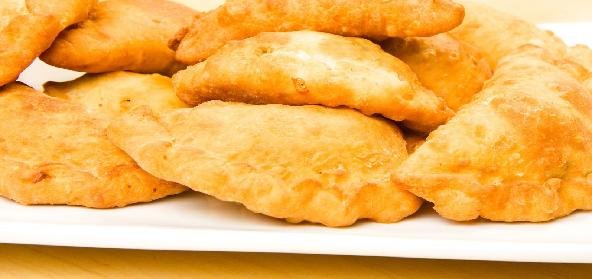 Ingredients:
• 2 cups – Maida
• 1 cup – putnaalu (a kind of Channa dal used for idli chutney)
• 3/4 cup- Jaggery or Sugar
• 3/4 cup – Coconut
• Oil (for deep frying)
Method:
Make a dough of maida (this should be exactly like chapatti dough).
Dry grind all the above separately into coarse powder.
Now mix all these three and grind once.
Make a poori.
Put 2 spoons of powder and close it to form semi circle and fold it through the edges.
Deep fry this in oil.
Recipe courtesy of Subbalakshmi