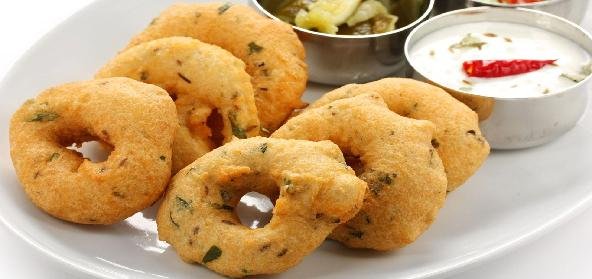 Ingredients:
• 250 g – Urad Dal
• 4 – Green chillies
• a pinch of Asafoetida
Method:
Soak dal in water for about 5 hours.
Drain out the water and grind to a paste along with chillies and asafoetida.
Mix sliced curry leaves and salt.
Form into round vadas on a wet cloth.
Make a hole in the centre and deep fry to a golden brown colour.
Drain and serve either with coconut chutney or with sambhar poured over the top.