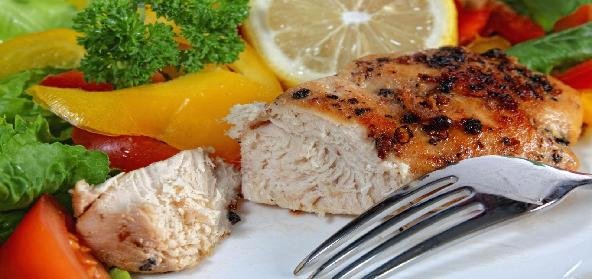 Ingredients:
• 1 kg – chicken, big pieces.
• 2 tsp – Lime juice or vinegar.
• 2 tsp – chopped garlic.
• 2 – dry red chillies, broken.
• 4 tbsp – butter.
• Salt to taste.
• 2 tsp – whole pepper corns.
• 2 – onions, chopped.
Method:
Heat the butter in a suitable pan and add the chicken pieces and all the other ingredients.
Mix well and stir fry on high heat for a few minutes till the chicken changes colour.
Add a little water, simmer on low heat till the chicken is tender and the water dries up.
Keep roasting on low heat for a few more minutes till the chicken pieces are nicely browned.
Serve with mashed potato and bread.
Recipe courtesy of Bridget White