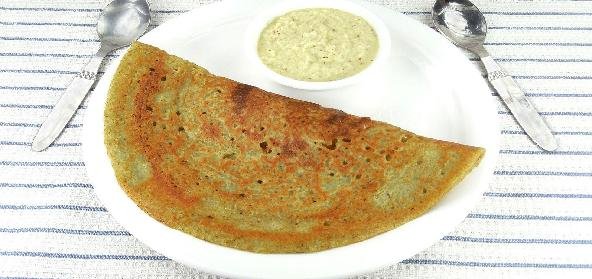 Ingredients:
• 1 Cup- Moong Dal
• 1 tbs- Cumin seeds
• 2-3 Green chillies
• Salt to taste
Method:
Soak the moong dal in plenty of water for 4-5 hours. Drain the water. Grind dal in a mixer along with cumin seeds, salt and water as required to get the desired consistency for dosa. Heat a girdle, grease and spread a spoonful of batter. Sprinkle few droplets of oil. Turn and fry the other side. Serve with coconut or onion chutney.
Recipe courtesy of Vandana Kulkarni