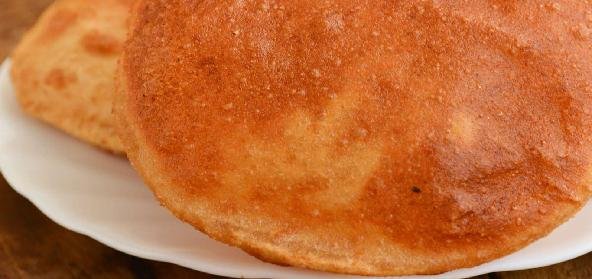 Ingredients:
• 400 g – maida.
• Salt to taste.
• 50 g – vanaspati.
• oil to fry.
Method:
Sieve the maida well with salt and place in a flat dish or plate. Make a bay in the centre and put 50 g. vanaspati for leavening.
Add cold water and knead into a stiff dough.
Cover with a wet cloth and refrigerate.
Make roundels of 15 g and form pedhas.
Roll out on an oily surface into thin discs.
Briskly fry in smoking oil till puffed up and turn over.
Recipe courtesy of Sify Bawarchi