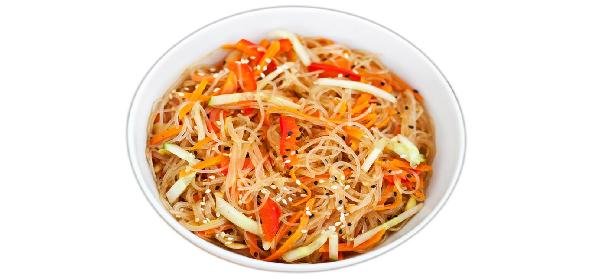 Ingredients:
• 1 packet – Rice noodles
• 1 tsp – Urad Dal
• 1.5 cup – grated Coconut
• 1 tbsp – oil to be added while boiling the noodles
• 1.5 tsp – salt to be added while boiling the noodles
• 3 tbsp – oil for tempering
• 1 tsp – Mustard Seeds
• 3 green chilies (finely chopped)
• 8 to 10 Curry leaves
• 2 tbsp – finely chopped Coriander leaves
• a handful of Cashew nuts broken into pieces
• sufficient water for boiling the noodles
• salt to taste
Method:
Keep sufficient water to boil in a big vessel.
Break the rice noodles into pieces.
When the water boils, add the noodles
With 1 tbsp of oil and a little salt to taste.
After 5 minutes, when the noodles have boiled, drain out the water from the noodles in a big strainer.
Cool the noodles completely.
Heat oil in a kadhai, add mustard sees.
When the seeds splutter, add chopped green chilies and curry leaves.
Fry for a minute and add the urad dal.
Fry till the dal is slightly brown in color.
Add the cashew nuts and fry till the nuts are golden in color.
Add the noodles and mix well.
Garnish with grated coconut, salt to taste and finely chopped coriander leaves.
Mix well and serve hot.
Recipe courtesy of Vasanthi