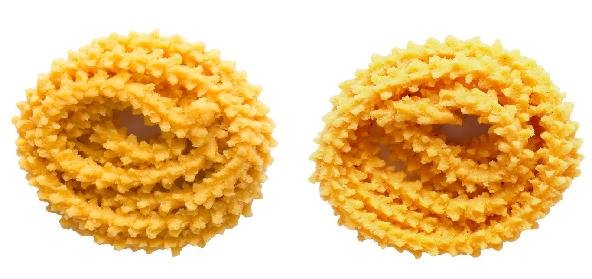 Ingredients:
• 4 cups – Rice flour
• 1 cup – roasted Chickpea powder
• 1 cup – soaked Sago
• 1 tsp – sesame seeds or Cumin seeds
• Red Chilli powder – 1 tsp
• Salt to taste
• 3 tsp – oil
Method:
Soak sago in water for about 4 hours and drain.
Mix sago, rice flour, chickpea powder and add salt, red chilli powder, cumin or sesame seeds and hot oil.
Knead it into a soft dough with water.
Keep it aside for an hour.
Take small amount of dough in murukku press and press it directly into hot oil and deep fry.
Recipe courtesy of Sailaja