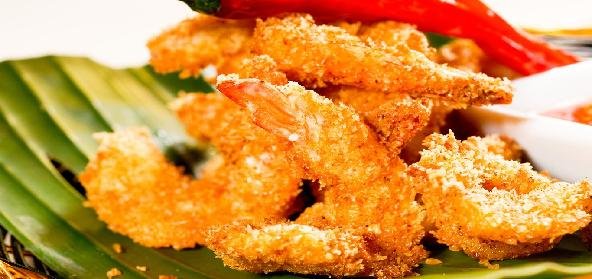 Ingredients:
• 250 g – shrimps
• 5 tbsp – Corn flour
• 1 tsp – pepper powder
• salt
• 6-8 – Garlic pods finely chopped
• dry Red Chilli flakes
• 2 tbsp – soya sauce
• oil
Method:
Wash shrimps thoroughly. Pat it dry.
Mix corn flour, pepper powder and a little salt in a bowl.
Dip the shrimp in this dry powder and coat it. Deep fry for 1 minute and set aside to drain.
In a wok, add a little oil. When hot, add garlic and chilli flakes, fry this well.
Add fried shrimp, soya sauce, mix well and fry till the soya sauce evaporates.
Serve hot.
Recipe courtesy of Sify Bawarchi