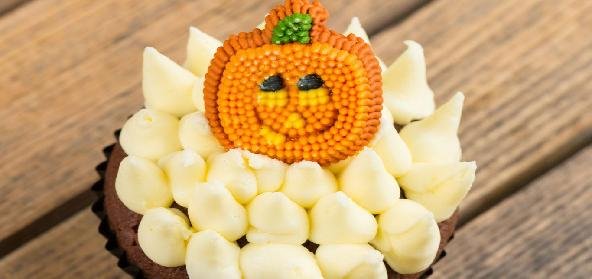 Ingredients:
• 25 scoops vanilla ice Cream
• 50 Cadbury Gems buttons
• 100 g cooking chocolate
• 1 tsp butter, softened
• 6-7 ice-cream wafers (monita)
Method:
Cut 25 small triangles from wafers to make noses. Keep aside till required.
Melt chocolate in a double boiler or microwave till it just loses shape.
Take off the fire, add butter and mix gently to a smooth paste.
Keep over hot (not boiling) water till required.
Put neat scoops of vanilla icecream in bowls.
Place 2 gems in place of eyes.
Place one triangle vertically inside for a nose.
Put chocolate in an icing cone with line nozzle.
Draw out a smile in place of mouth. It will set immediately.
Serve while faces are still firm.
Recipe courtesy of Saroj Kering