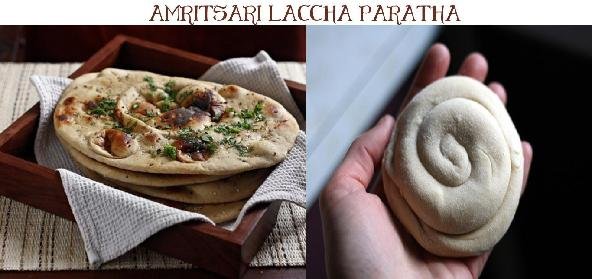 Ingredients:
• 4 cups – chakki fresh atta
• 2 tbsp – Ghee
• 2 level tsp – salt
• Water
• Ghee for shallow frying
Method:
Sieve together atta and salt.
Rub in 4 tbsp ghee and knead to a smooth dough, adding water gradually while kneading.
Divide the dough into 12 equal balls.
Stretch the balls and roll into the shape of rope, 12 inches in length.
Apply a little ghee on one side of the dough rope.
Hold one end of the dough and, moving your hand in a clockwise direction, make a coil.
The side with the ghee should be towards the inside of the coil.
Flatten each coil by pressing down with your fingers.
Roll out the coils into parathas and shallow fry each paratha until cooked and golden brown on both sides.