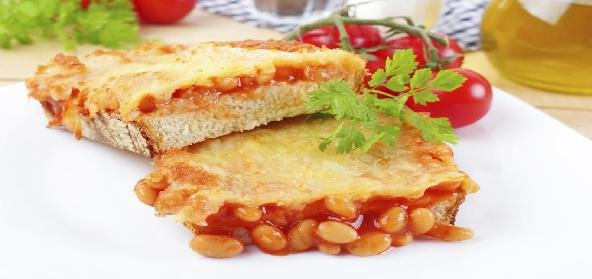 Ingredients:
• 4 slices – Sandwich bread
• 2 tbsps – Baked beans in Tomato sauce
• 2 tbsps – Grated cheese
Method:
Take one slice of the sandwich bread and spread 1 tbsp of baked beans and 1 tbsp of grated cheese and top it with another bread slice.
Toast the sandwich in a sandwich toaster.
Serve hot.
Recipe courtesy of Radhika Vijay Karthik