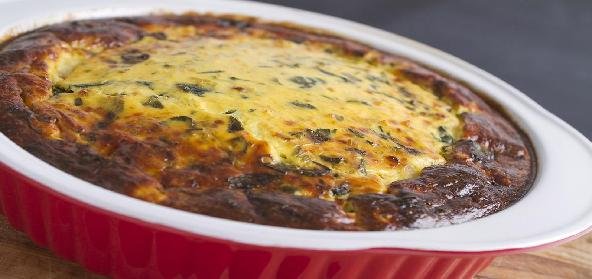 Ingredients:
• For the white sauce:
• 3 tbsp – Butter
• 3 tbsp – flour
• 3 cups – Milk
• salt and pepper to taste
• Other ingredients:
• 2 bunches – Spinach (finely chopped and washed well)
• 1 cup – yellow Corn (boiled)
• 1 tsp – Butter (for greasing the baking dish)
• 4-5 cubes – cheese (grated)
Method:
Cook the spinach in a heavy-bottomed vessel without any water. Cook until the water from the spinach evaporates completely.
Grind the spinach coarsely.
For the white sauce:
Lightly heat butter in a non-stick pan.
Add flour and saute on low flame until golden.
Gradually add milk and stir continuously to avoid lumps.
Cook the sauce on medium flame, stirring all the time until you get a thick pouring consistency.
Remove from the flame and add salt and pepper. Keep the white sauce aside.
To finish off:
Add the spinach and corn to the white sauce and mix well.
Grease a baking dish and pour the mixture into it. Allow it to cool completely.
Evenly spread grated cheese on top.
Bake in a pre-heated oven at 180 degrees until the cheese turns golden.
Serve hot with garlic bread.
Recipe courtesy of Anita Raheja