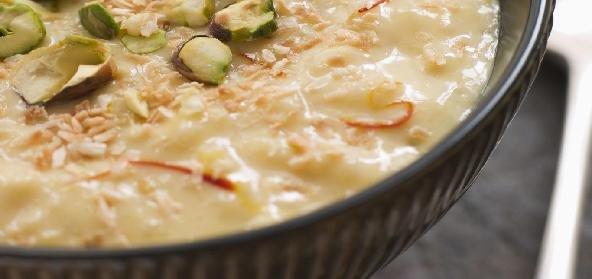 Ingredients:
• 1 – big cabbage, grated
• 2 liters – Milk
• 1 cup – Sugar
• Oil to fry
• Elaichi for flavor
Method:
Fry the grated cabbage in oil.
Meanwhile, boil milk in kadai, keep stirring.
Add the sugar and stir well, till the sugar melts.
Once the milk has boiled well, pour it into the fried cabbage and boil for another 20 mins – till the cabbage becomes soft.
Put powdered elaichi, mix well.
Garnish with raisins and cashew nuts.
Recipe courtesy of Piyali