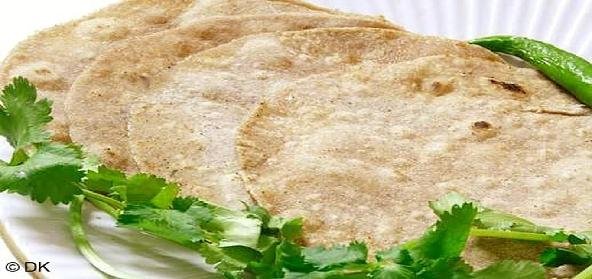 Ingredients:
• 1 cup – Barley flour
• 1.5 cup – whole Wheat flour, plus extra for dusting and rolling
• Barley water to knead the dough
• Salt to taste
Method:
Blend the flours and salt together and stir well.
Add enough barley water to knead the dough. It should be soft and pliable.
Divide into small balls and using a rolling pin, flatten into a circle.
Shallow fry on a medium-hot pan.
Flip sides once golden brown and little spots appear on top.
Wait for other side to cook similarly.
Serve warm with any dal or greens of your choice.