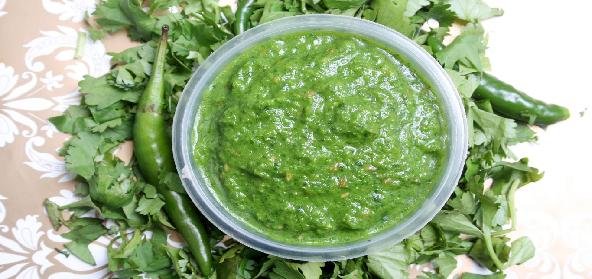 Ingredients:
• 2 – red bell peppers
• 1 tsp – Channa dal
• 1 tsp – Urad Dal
• 3-4 – dry Red Chillies
• Curry leaves – a few
• Tamarind – a little
• Salt to taste
Method:
Cut peppers into cubes and saute them in oil with a little salt till they become soft. Allow them to cool.
Take oil in a kadai and fry urad dhal, channa dhal, dry chilli, curry leaves and tamarind for 5 min. Then put all these dry ingredients (except peppers) into a blender and powder them.
Then add the bell peppers and to it add little water and blend these into a chutney consistency.
Recipe courtesy of Ratna Paramesh