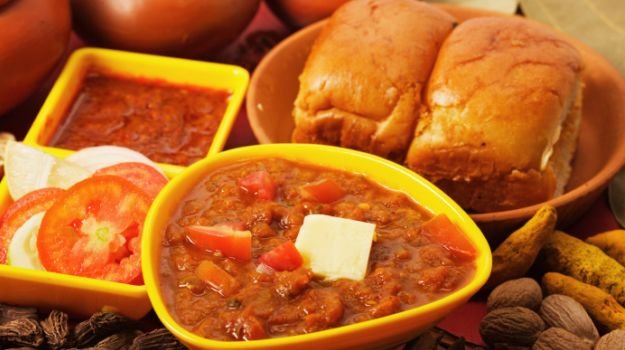 The nonvegetarian Maharashtrian dishes include mutton, usually of sheep, lamb or goat, chicken, fish and other seafoods. Rassa is a popular type of curry prepared in Maharashtra and originated from the Kolhapur region. Ras means juice and rassa is a juicy preparation
It is a dish made of green peas in a curry with onions, green chillies and sometimes garlic. Its eaten with a western style leavened bun or pav. Another form of Matar usal is made in konkan areas or by brahmins especially in Pune this has a gravy of coconut, coriander, gingergarlic and green chilly ground together and then fried into a Phodni. Some water and green peas are added and boiled till the peas are cooked and have absorbed the taste of all the condiments.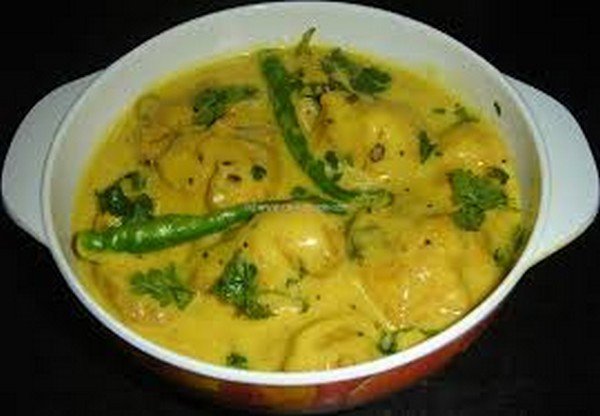 Kadhi or karhi is a North Indian dish. It is a spicy dish whose thick gravy is based on chickpea flour (called Besan in Hindi and Urdu) and contains vegetable fritters called pakoras, to which sour yogurt is added to give it little sour taste. It is often eaten with boiled rice or roti. Among the Sindhi people, a different variety is popular and often vegetables are also added.
Mango pickle refers to a variety of pickles prepared using mango. This is a very popular pickle in South Asia and India. These sometimes spicy pickles are also available commercially.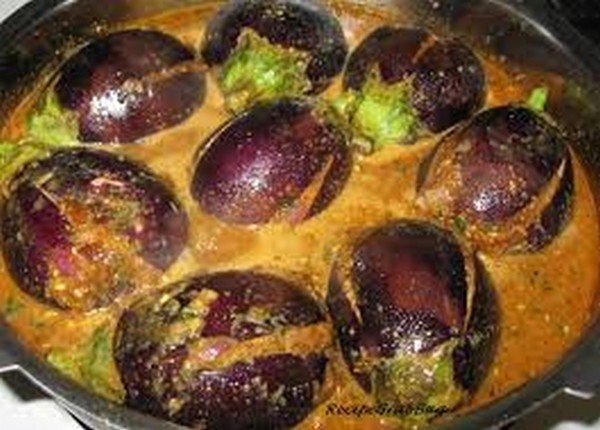 A very traditional Marathi Vegetable dish is Bharli Vangi or Stuffed Eggplant. Almost every cuisine has traditional recipes for stuffed vegetables, and eggplant especially lends itself well to being stuffed in a variety of ways. This Marathi recipe is delicious uses of peanuts and coconuts as the stuffing along with a variety of spices.
Sabudana vada also called sago vada, is a traditional deep fried snack from Maharashtra, India. It is often served with spicy green chutney and along with hot chai and is best eaten fresh. In other parts of country, Sabudana vada are the best option to have when fasting. Therefore, this filling and nutritious snack is served usually during religious festivals and during fast/vrat/upvaas especially in Navratri vrats. Like all vadas, these are best eaten fresh. Sabudana vadas are crunchy and simply melt in the mouth leaving the stomach full and the tongue craving for more. Methods of preparation are simple, but time consuming, as the main ingredients used in preparation of Sabudana vada require some processing. For example, sabudana (sago), the main constituent of vada, need to be soaked overnight; potatoes need to be boiled, peeled and then mashed; and peanuts need to be roasted and ground to a coarse powder after removing their husks. Additional ingredients of Sabudana Vada include: Red chili, Green chilies and Coriander leaves (finely chopped), salt and vegetable oil (for deep frying).
The jackfruit (Artocarpus heterophyllus, also known as jack tree, jakfruit, or sometimes simply jack or jak) is a species of tree in the Artocarpus genus of the mulberry family (Moraceae). It is native to parts of South and Southeast Asia, and is believed to have originated in the southwestern rain forests of India, in presentday Kerala, coastal Karnataka and Maharashtra. The jackfruit tree is well suited to tropical lowlands, and its fruit is the largest treeborne fruit, reaching as much as 80 pounds (36 kg) in weight, 36 inches (90 cm) in length, and 20 inches (50 cm) in diameter.