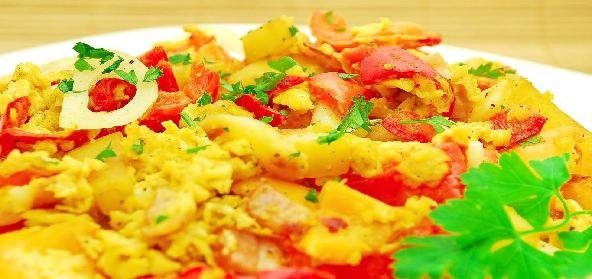 Ingredients:
• Bread slices – 6
• eggs – 2
• Small Onions – 2 (cut into small pieces)
• Green chillies – 2 (cut into small pieces)
• Dalda or Ghee – 4 tbsp
• Salt to taste
Method:
Cut the bread slices into small square pieces.
Beat the egg with salt.
Add 1 tbsp ghee in a pan and add bread pieces. Fry them until they become brown.
Take them and keep them aside.
Then add the remaining ghee. Add onion, chilli and the egg.
Saute them for one minute and switch off the stove.
Add the fried bread pieces and garnish with coriander leaves.
Recipe courtesy of Malathy