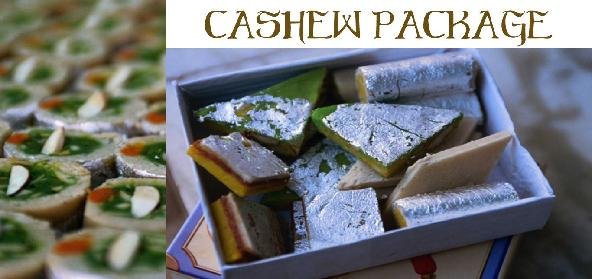 Ingredients:
• 500 gms – Cashewnuts
• 400 gms – icing Sugar
• 1/2 tsp – red, yellow and green color
• Carrot murabba
Method:
Mix the cashew nuts in water and make a fine paste.
In a pan, mix the paste and the sugar. Then heat the mixture at a high temperature. Keep stirring till it slides off the sides of the pan. When the mixture cools, mash it with your fingers and divide it into 3 portions.
Now take a piece of the carrot murabba and fold it over the green cashew mixture. Then add the yellow mixture and on top of it the red mixture.
In this manner, make all the carrot murabba and keep it in the fridge for 1 hour. Then remove from the fridge and cut the murabba in big pieces and serve.