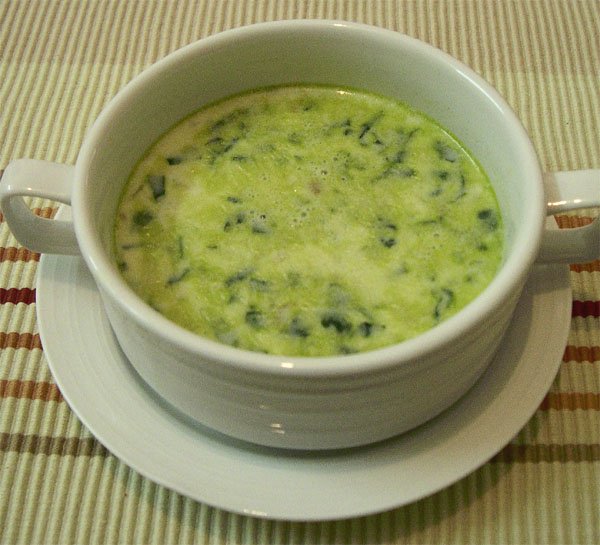 Healthy and creamy white spinach soup
Ingredients:
1/2 cup fresh spinach, chopped
2 tablespoon chopped onions
1 teaspoon corn flour
3 1/2 cups milk
1/2 cup water
2 tablespoon butter
Salt and pepper to taste
Method:
1. Mix water, milk and corn flour together and keep aside.
2. Heat butter in a pan, add onions and saute until transparent.
3. Add spinach and saute for 2-3 minutes or until tender.
4. Stir in the milk mixture and bring to a boil.
5. Cook until the soup is a little thick, for about 2-3 minutes.
6. Season with salt and pepper.
Cooking time: 15-20 minutes