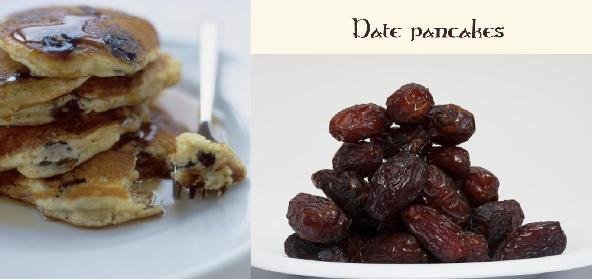 Ingredients:
• For dough:
• Maida (all-purpose flour) – 1 cup
• Egg – 1 small, lightly beaten
• salt – 1/2 tsp
• water to mix
• For filling:
• seedless Dates – 200 gm, finely chopped
• Walnuts – 1/3 cup, chopped
• Honey – 2 tbsp
Method:
Combine all the ingredients except the water together.
Add enough water to form soft, but not sticky dough.
Knead well and keep covered for one and a halfhour.
Mix all the ingredients for filling together.
Roll out the dough very thinly and cut into 5 cm rounds, using a biscuit cutter.
Place some filling on one circle and brush the edges with water.
Cover the filling with another circle and press the edges to seal.
Use all the dough circles and filling thus.
Deep fry the filled pancakes in moderately hot oil till crisp and golden brown.
Serve hot with a dollop of vanilla ice cream.