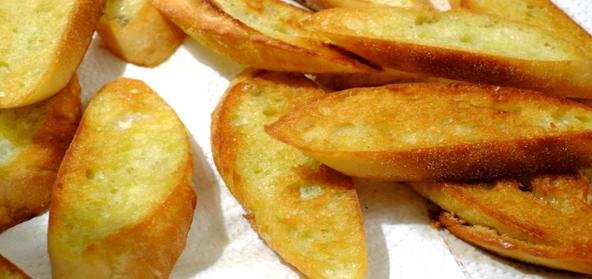 Ingredients:
• 1 french stick
• 225 gms. softened Butter
• 2 Garlic cloves, crushed and chopped
• 1 tsp. mixed herbs
Method:
Make diagonal cuts all the way through the bread at regular intervals.
Cream the butter with the garlic and herbs until smooth. Spread between slices.
To freeze:
Wrap bread well in foil and place in a polythene bag. Place in freezer.
To reheat, remove from bag, place foil wrapped bread in a moderate oven at 180 degrees C for 15 mins.
Then fold back foil and increase temperature to 230 degrees C for a further 10 minutes.
Tasty Garlic Bread is ready. Serve at once.