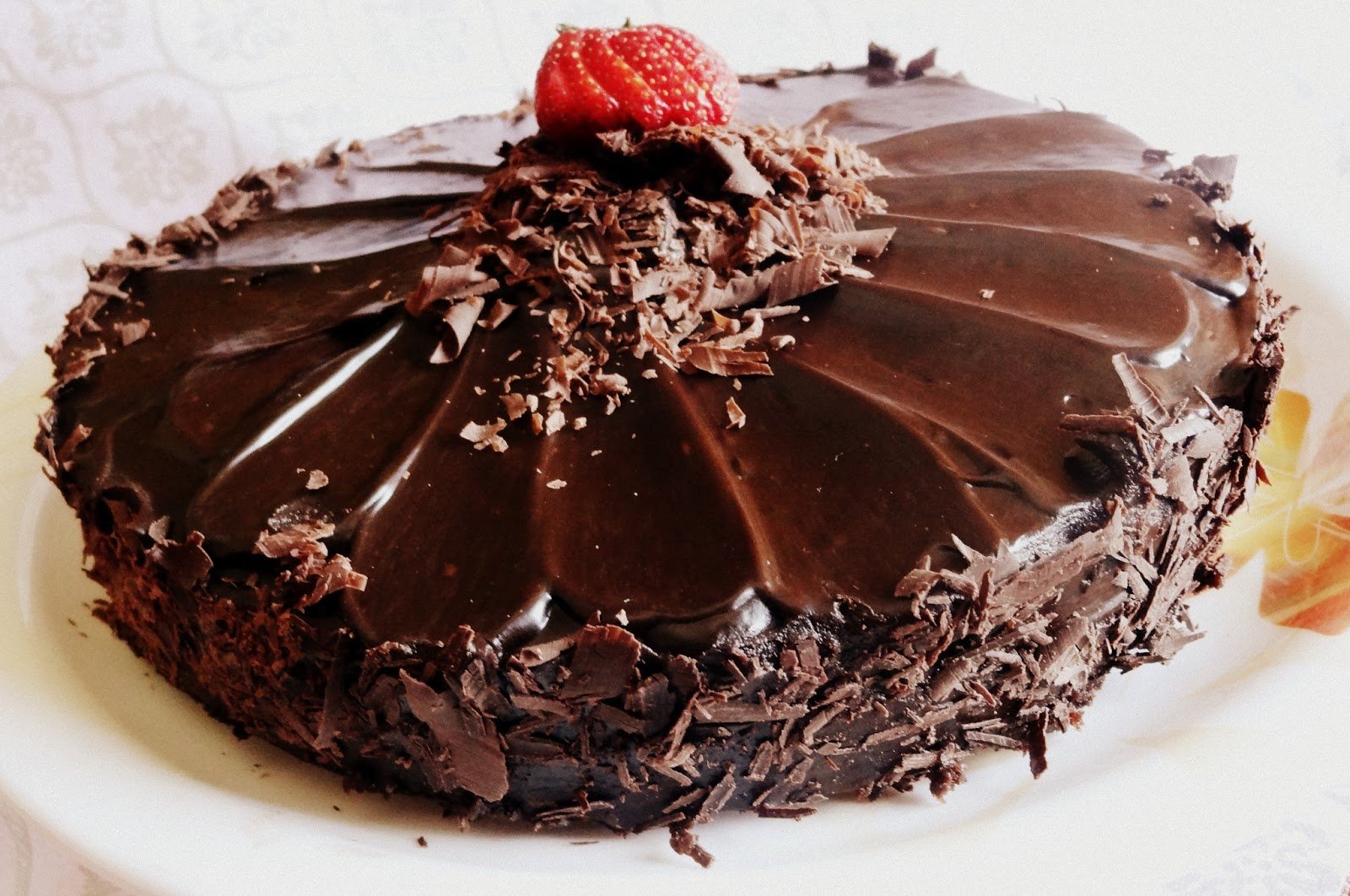 Sweet and spongy chocolate cake made without eggs
Ingredients:
2 cups plain flour
1 tin condensed milk (400 gm)
1/2 cup butter melted (100 gm)
2 tablespoon cocoa powder
1 1/2 teaspoon baking powder
1 tablespoon sugar
2 teaspoon vanilla essence
100 ml milk
For Icing
2 cups fresh double cream
1 cup icing sugar
1/2 cup grated chocolate
Method:
1. Add butter, sugar and beat well until it becomes fluffy and smooth.
2. Add condensed milk, vanilla essence and beat a while.
3. Sieve flour, baking powder, cocoa powder together and keep aside.
4. Now add the flour spoon by spoon into the condensed milk mixture, keep beating in single direction, add milk as required if the butter begins to get too stiff.
5. Once all the flour is used up, beat the batter as above for 10 minutes.
6. Pour into a greased cake tin.
7. Pre-heat oven to 250°C. Place tin inside. Bake at 200°C for 5-7 minutes and 150°C until done, for about 35 to 40 minutes.
8. Poke with a skewer and check. If not done, bake a little more.
9. When the cake is cool, invert on wire rack.
10. Cool completely before doing icing.
11. Beat cream with sugar until foamy and light.
12. Put this whipped cream into an icing pipe and decorate the cake.
13. Sprinkle grated chocolate on top.