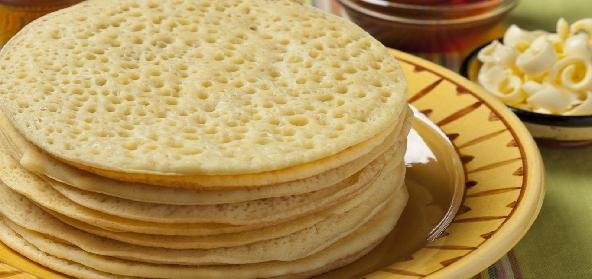 Ingredients:
• 1 cup – teff flour
• 3/4 cup – all-purpose flour
• 1 cup – water
• 1 tsp – Yeast
• A pinch of salt
• Peanut or vegetable oil
Method:
Take the teff flour in a mixing bowl.
Sift in the all-purpose flour into the bowl.
Add salt and water and mix to a thick batter, avoiding lumps.
Add the yeast and mix evenly.
Heat a lightly-greased non-stick tawa.
Pour 1/2 cup of batter on the tawa and make it like a dosa in size and thickness.
It will rise slightly when it heats.
Cook until holes appear on the surface.
Remove from stove once it is cooked.
Recipe courtesy of Sify Bawarchi