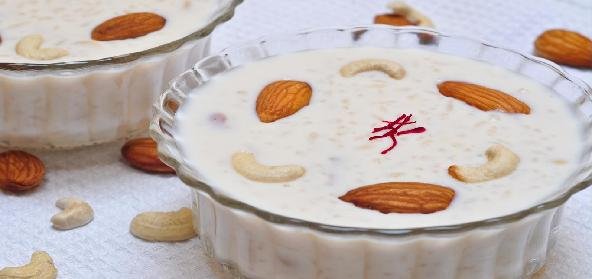 Ingredients:
• Milk – 1/2 litre
• Condensed Milk – 1 can
• Rice – 1 cup
• Badam, pista, cashews – 100 g
• Sugar- 125 g
Method:
Boil milk and cook the rice well.
When the rice becomes soft, add the condensed milk and half the quantity of coarsely ground nuts and stir.
Add sugar and cook well.
Fry the remaining cashew-badam-pista in a small quantity of ghee and add them to the simmering mixture.
Serve hot.
Recipe courtesy of Jayasree