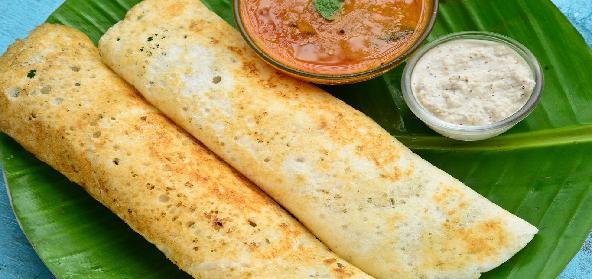 Ingredients:
• 50g – Amul cheese, grated
• 2.5 cups – Rice, soaked for 5-6 hours
• 1 cup – Urad dal, soaked for 5-6 hours
• 1 – Onion, chopped
• Small bunch of fresh coriander, chopped
• 3-4 – Green chillies, chopped
• 1/2 tsp – Salt
• Oil for frying
Method:
Grind rice and dal to a fine smooth paste.
Add salt to rice and dal paste and leave covered for about 8 hours.
Grease a flat tawa very lightly.
Pour a ladleful of batter on the tava and spread it quickly with the back of the ladle.
Pour a little oil on the sides and cover for a few seconds.
Uncover and add a tablespoon of grated amul cheese, a few bits of green chillies, onion and fresh coriander.
Fold over and serve at once.
Recipe courtesy of Sify Bawarchi