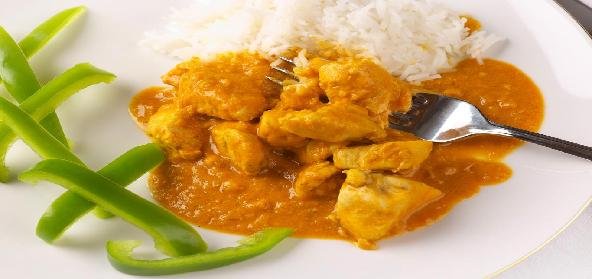 Ingredients:
• 500 g – chicken, boneless, cubed
• 1 bunch – fresh Mint leaves (pudina)
• 1 – large Onion
• 1/2 bunch – Coriander leaves
• 2 tsp – ginger-garlic paste
• 1/2 tsp – Turmeric
• 1 – Cinnamon stick
• Green chillies – according to taste
• 1 tsp – Garam Masala
• 1 tsp – coriander powder
• 2 tsp – Coconut powder
• 6 tsp – oil
• 1 tsp – Lemon juice
• Salt to taste
Method:
Pour 2 tsp oil in a pan and add green chillies, mint leaves.
When the leaves become tender, add coriander leaves and saute for 5 mins.
Grind it to fine paste.
Add lemon juice to it.
Marinate chicken pieces with this paste along with salt, coriander powder, garam masala, ginger-garlic paste and set it aside for 1 hour.
Cut onions into a very thin pieces.
Pour oil into a pan and roast cinnamon stick, 2-3 green chillies and onions.
Fry them till they are brown.
Add turmeric powder and then add marinated chicken to it, mix it and close the lid.
After 5-8 mins mix again, pour a little water and close and cook for 5 mins more.
Finally, add coconut powder and fry till all the water dries up.
Garnish with coriander leaves and serve hot with naan, roti and rice.
Recipe courtesy of Swetha