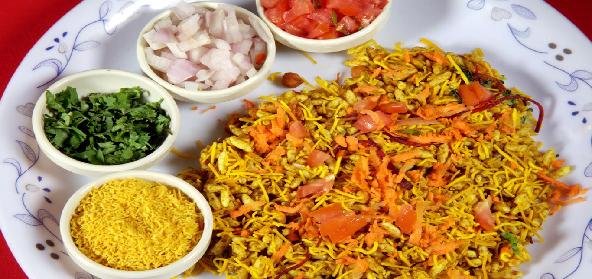 Ingredients:
• 1/2 cup- Leftover Rasam/Sambhar/Dal of your choice
• 3 tbsp- Sev or Bujia of your choice
• 1 tbsp- Onion chopped
• 2- Muffets shredded Wheat or Bread slices
• 2 tbsp-Carrot, Tomato chopped
• Fresh Coriander leaves
Method:
Arrange slices of muffets or bread in a pan.
Add 1 cup of Sambhar/Rasam/dal
Sprinkle Sev/Bhujia.
Add chopped onions, tomatoes, carrots and chillies and salt as needed (you can add garam masala too).
Garnish with coriander leaves and serve.
Recipe courtesy of Umashriram