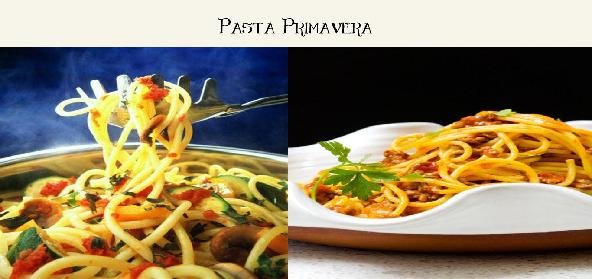 Ingredients:
• 1 lb thin spaghetti
• 2 to 4 tbsp – Olive oil
• 8 ozs asparagus, cut into 2 inch pieces
• 8 ozs Broccoli florets
• 2 yellow or green zucchini, sliced
• 4 ozs snow peas, cut in half if large
• 2 to 4 Garlic cloves, finely chopped
• 1 can (14 oz) tomatoes, chopped
• 2 tbsp – Butter
• 4 oz fresh or frozen Green peas
• 4 to 6 tbsp – shredded fresh Basil
• shaved parmesan cheese to serve
Method:
In a large saucepan of boiling water, cook pasta according to package directions.
Drain pasta, turn into a large bowl and toss with 1 tablespoon of the oil.
Heat a wok until hot.
Add remaining oil and swirl to coat wok.
Add asparagus and broccoli and stir fry 4 minutes or until crisp-tender.
Remove to the bowl with pasta.
Add zucchini and snow peas and stir fry 1 or 2 minutes or until crisp-tender.
Remove to bowl.
Add garlic to oil remaining in wok and stir fry 1 minute.
Stir in chopped tomatoes and their juice and simmer 4 to 6 minutes or until slightly thickened.
Stir butter into tomato sauce and add reserved pasta and vegetables and basil.
Toss to coat well.
Stir and toss 1 minute to heat through.
Serve with Parmesan cheese.