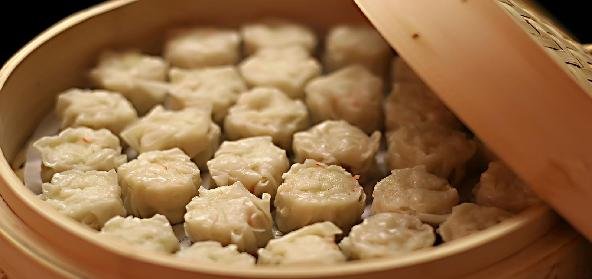 Ingredients:
• 250 g – maida, for the dough
• 500 g – minced lamb Meat
• OR
• Cabbage
• 200 g – large onions, chopped finely
• 1 tbsp – Ghee /oil
• 2 tsp – ajinomoto
• Salt – to taste
• For Tomato chutney:
• 150 g – boiled Tomatoes
• 8 flakes – Garlic
• 6 – Green chillies
• Salt to taste
Method:
Knead the dough and keep it aside covered with a moist cloth.
Add all the ingredients listed above and keep aside.
Roll out the dough very thin and make into small/medium sized circles.
Fill a little of the filling in each of these and fold over by binding the edges with little water.
Shape it in the form of dumplings or the shape you prefer, but see to it that the sides are all bonded well.
Put each of these in the steamer without sticking to each other.
After 15 mins, remove them from the steamer and serve hot with tomato chutney.
Method for chutney: Peel out the skin of the tomatoes. Grind all the ingredients into a smooth paste.
Serve the momos hot with chutney.
Recipe courtesy of Shanti Naresh