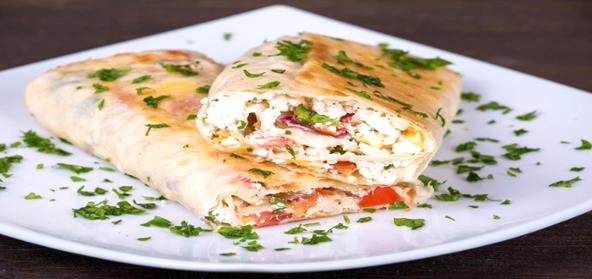 Ingredients:
• 1 Eggplant
• 375 gms. Zucchini
• 50 gms. Carrots
• 1 Onion
• 250 gms. Mushrooms
• 60 gms. Butter
• 3 tbsp. Tomato paste
• 2 tbsp. chopped Parsley
• ¼ tsp. Thyme
• For the seasoning:
• 1 packet filo sheets
• 2 tbsp. parmesan cheese
Method:
Chop the eggplant, zucchini, onions and carrots into small dice.
Heat the butter in a saucepan and sauté the vegetables until soft.
Add the tomato paste, parsley, thyme and seasoning, stir well.
Lay one sheet of filo down brush with oil or melted butter, add a second, continue until four sheets are completed.
Down one side of the pastry, spoon some of the vegetable mixture.
Roll up and seal the edges by turning under.
Place on a baking tray, brush with oil and sprinkle with the cheese. Bake for 30 minutes.
Cut in large slices and serve with a cheese sauce.