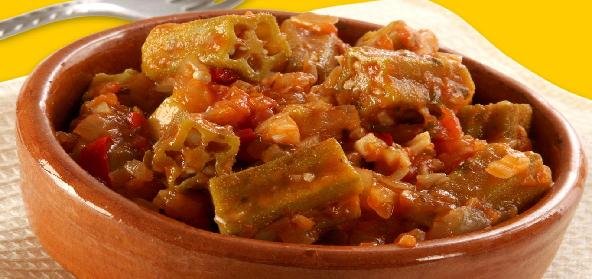 Ingredients:
• Bhindi -1/4 kg
• Dahi – 1 cup
• Red Chilli powder – 1 tsp
• Coriander powder – 1 tsp
• Haldi powder – 1/4 tsp
• Amchur powder – 1/2 tsp
• Chaat masala – 1/4 tsp
• Black pepper powder – a pinch
• Salt to taste
• Fresh Coriander leaves to garnish
• Oil to fry
Method:
Wash the bhindis and chop the ends.
Make a slit in the center.
Mix the red chilli powder, coriander powder, haldi powder, amchur powder, and salt to taste.
Fill the slit bhindis with this masala.
Heat oil in a pan and fry the bhindis on low heat till cooked.
Beat the dahi and add salt to taste.
Put the fried bhindis in a serving plate and pour the beaten dahi over it.
Sprinkle black pepper, amchur powder, chaat masala, finely chopped coriander leaves.
Serve immediately with hot chapattis.
Recipe courtesy of Asha Nandwani