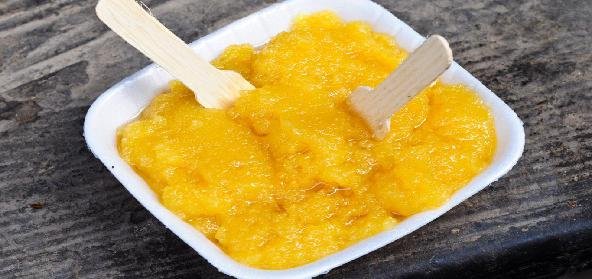 Ingredients:
• 8 Pieces – Nungu (Remove skin and keep aside)
• 1 – Ripe Mango
• 2 tbsp – Sugar or Adjust to your taste
• 1 Liter – Whole Milk
• 1 tbsp – Almonds and Cashew (chopped)
Method:
Boil milk in low flame till it reduces to half a litre. Let it cool to room temperature.
Peel Mango and Nungu pieces. Grind Mango and Nungu along with sugar to a very fine paste.
Add this to milk. Add chopped nuts. Mix well.
Serve chilled.