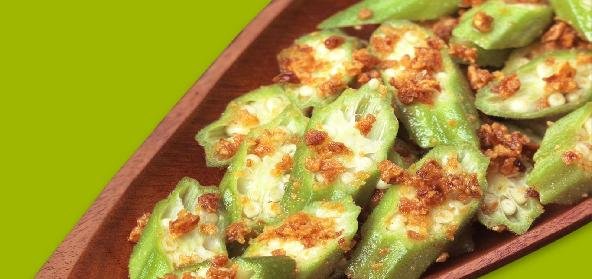 Ingredients:
• Bhendi – 5 – 6 pieces
• 1 -Tomato, chopped
• 1 – Onion, chopped
• 1/2 – tbsp Ginger cut into thin slices
• Vinegar – 1 tbsp
Method:
Snip top and tail of the bhendi.
Cook it with a small amount of water until tender. Drain in a colander.
Put the bhendi in a layer in a microwave safe dish.
Pour vinegar over the bhendi and marinate for 5 mins.
Then drain out all the vinegar and any extra water.
Spread chopped tomatoes, onions, and ginger over it.
Microwave for 1 minute and serve.
Recipe courtesy of Subrata