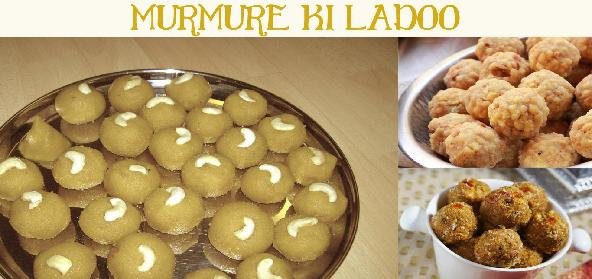 Ingredients:
• 200 gms – Soft Jaggery
• 250 gms – Puffed Rice or Murmure
• 1 tbsp – Ghee
Method:
Mash jaggery till soft.
Put in a large heavy pan.
Add Ghee and heat, till it melts and starts bubbling.
Add Murmure, take off fire.
Mix well till well blended.
While still hot, shape into ping pong ball size ladoos, with moist hands.
Allow to cool completely, before storing in airtight container.
Recipe courtesy of Saroj Kering