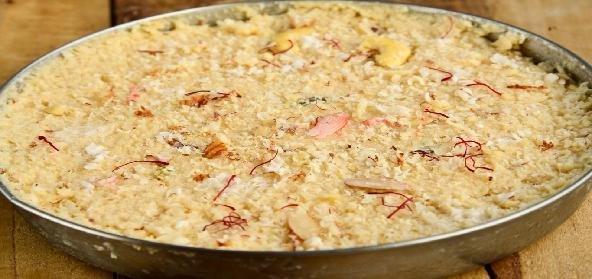 Ingredients:
• 1 cup – heaped grated fresh Coconut
• 1 cup – Milk
• ½ cup – Sugar
• ½ tsp – Cardamom powder
• a few strands of Saffron
• a few slices of Almond and Pistachio
Method:
Add milk to the grated coconut, stir on a low flame.
When the milk gets absorbed by the coconut, add sugar and keep stirring.
Allow the mixture to thicken but do not let the mixture get too dry.
Add saffron paste and cardamom powder.
Stir well.
Put off the heat.
Pour into a greased thali.
Sprinkle slices of almond and pistachio, allow it to set.
Recipe courtesy of Anita Raheja