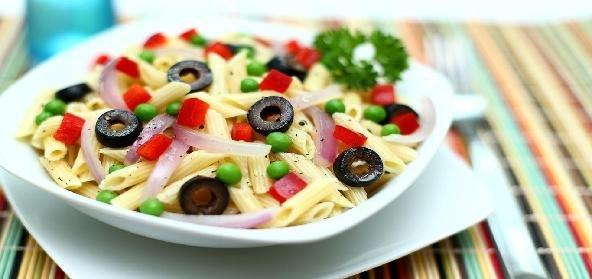 Ingredients:
• 1 packet – Pasta (penne)
• 2 – Carrots
• 2 – green Capsicum
• 1 – small Cauliflower
• 4 – Tomatoes
• Grated Parmesan cheese – to taste
• I tsp – Basil dried
• 1 tsp Oregano – dried
• 2 tbsp – Olive oil
Method:
Boil water in a vessel. Add a tsp of salt and tsp of olive oil.
Once water starts to boil, add the pasta. Cover and cook for about 5-7 mins.
Let it rest for 5 mins.
Transfer to a colander and wash in running water.
Wash the vegetables and pat them dry.
In a saucepan, add a little olive oil.
Sautee chopped vegetables one by one.
Start with cauliflower first to retain the colour. Keep aside.
This has to be followed with green capsicum and carrots.
Transfer the vegetables into a hand mixer, one by one, in the same order as before and blend it.
Grind coarsely and do not add water. Keep aside.
For the tomato paste gravy:
Add finely chopped tomato, some olive oil and a pinch of salt in a saucepan.
Add tomatoes. Once the tomatoes have softened, add the basil, oregano, parmesan cheese and mix them well.
Take a big bowl, mix everything together and garnish with wedges of red bell paper (optional).
Recipe courtesy of Murthy