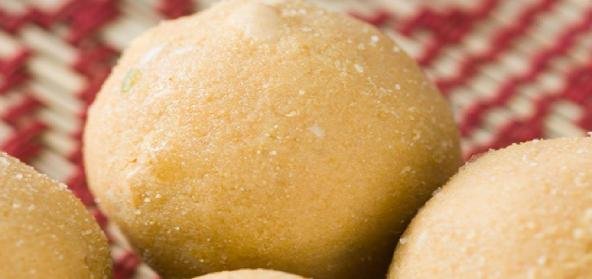 Ingredients:
• 500 g – Wheat flour
• 250 g – Sugar
• 1.75 cups – Ghee
Method:
Slightly heat the ghee in a kadhai or heavy-bottomed vessel.
Add the wheat flour and saute on low flame until brown. Stir continuously.
Add sugar and saute until the sugar melts.
Cool for 10 to 12 minutes.
Divide the mixture into equal portions while still hot and prepare the laddoos.
Recipe courtesy of Anita Raheja