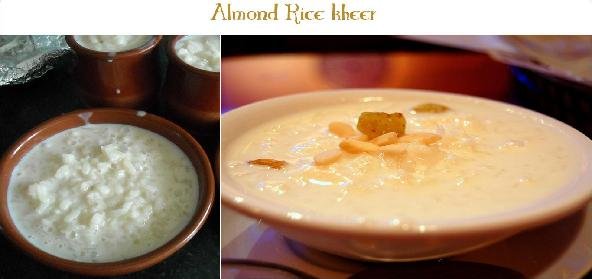 Ingredients:
• 1 liter whole Milk
• 1/2 cup – Sugar
• 1/2 cup – rice, washed and soaked in water
• 15-20 Almonds blanched, peeled and chopped
• 10 Pistachios chopped thinly
• 4-5 cardamoms, seeded and crushed
• 10-12 strands Saffron crushed
Method:
Save some chopped nuts for garnishing.
Soak rice in water for at least 30 minutes.
Put 1/2 cup water to boil, add rice when it starts boiling.
When water almost evaporates, pour in milk, stir to bring to boil.
Add sugar, simmer till rice is fully cooked.
It should be of thin porridge consistency.
Add chopped nuts, cardamom, saffron and stir.
Serve very hot, or chilled as desired.
Recipe courtesy of Sify Bawarchi