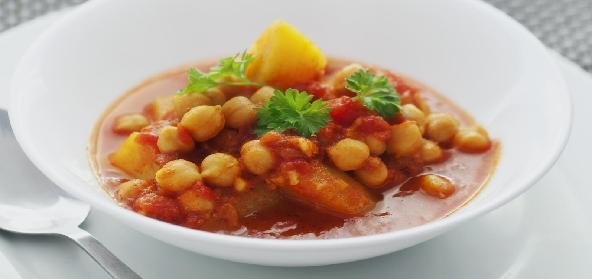 Ingredients:
• Channa (white or black) – 2 cups
• Aloo – 2
• Coconut, grated – 1 cup
• Coriander seeds 1 – tsp
• Red Chilli – 3-4
• A few Curry leaves
• A pinch rayi and Jeera
• Oil – 1 tsp
Method:
Soak channa overnight and cook in a cooker.
In a pan, fry (no oil) coconut, coriander seeds and red chilli until coconut turns golden brown.
Let this mixture cool down.
Put this in a blender with some water and blend it in to a smooth paste.
In a sauce pan, heat oil add rayi, jeera and curry leaves.
Add aloo and channa, cook on a medium heat till cooked.
Then add the coconut paste and cook for 5 minutes, mixing occasionally.
Add salt to taste.
Recipe courtesy of Sify Bawarchi