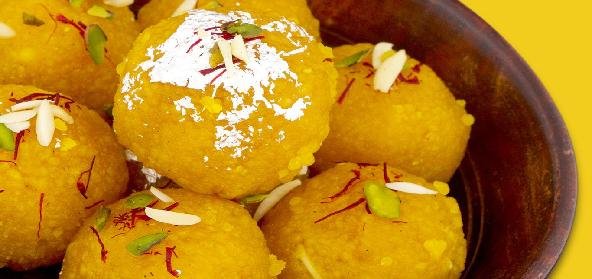 Ingredients:
• 1/2 kg – Wheat flour
• 3 cups – Sugar
• 1.75 cups – Ghee
Method:
Heat the ghee in a heavy bottomed vessel.
Add the wheat flour and fry on a low flame stirring continuously till brown.
Add sugar and fry till the sugar melts.
Remove from the stove and cool for 10 minutes.
While still hot, make the laddoos by shaping the mixture between your palms into round balls.
Recipe courtesy of Anita Raheja