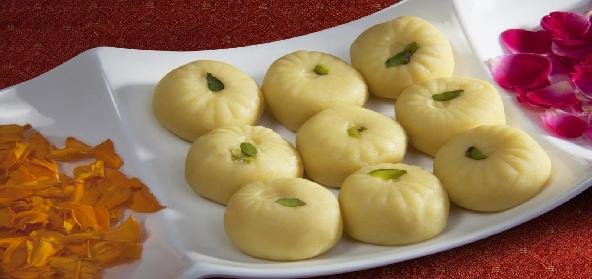 Ingredients:
• semolina – 2 cups
• Sugar – 1 cup
• Ghee – 2 tsp
• Small Cardamom powder – 1/2 tsp
• Grated Coconut – 1 whole
• Moulds of any shape (a leaf is a traditional shape)
Method:
Heat ghee in a pan.
Add semolina and fry it till it turns light brown.
Keep it aside.
Make 1 string sugar syrup and add cardamom powder to it.
Heat up the pan again and add coconut and the sugar syrup.
Mix all the ingredients and stir till it starts forming lumps.
Let the mixture cool down completely, then pour it into moulds.
Chill for few hours and serve.
Recipe courtesy of Raka