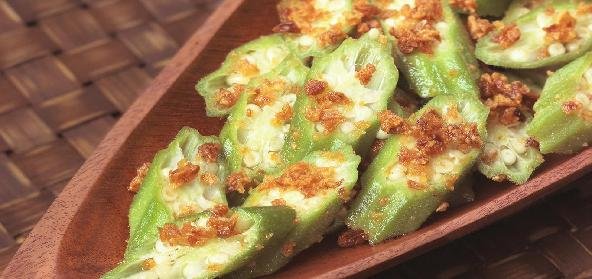 Ingredients:
•
Method:
Cut the bhindi & onions into thin pieces.
Heat a kadai, add the oil & onions
When the onion turns brown add the bindi & then add all the other powders & salt to taste . Fry well.
Take a small deep pan, add ghee and mustard and when it splutters, add urad dal & curry leaves
Mix well, adding curd.
Pour over bhindi and garnish with coriander leaves.
Recipe courtesy of Vijayalakshmi