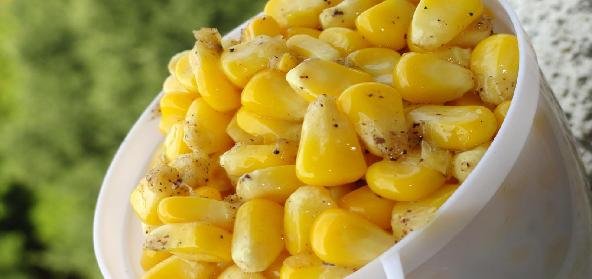 Ingredients:
• 1 cup – Fresh Corn kernels
• 1 – Butter cube
• 1/2 tsp – Pepper powder
• 1 tsp – Lime juice
Method:
Add 1-2 cups of water to a pressure cooker and cook the corn kernels for 2-3 whistles without adding any water to the corn kernels.
Once cooked and the pressure releases, let the kernels cool.
In a pan, heat butter and add cooked sweet corn kernels to it before it melts fully.
Mix well and cook on a very small flame till all butter is melted.
To that sprinkle the pepper powder, salt.
Mix well. If desired add a tsp of lime juice to it and give a good mix.
Butter corn with pepper and lime is ready to serve.